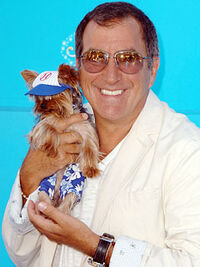 Kenny Ortega was the director and choreographer for High School Musical, High School Musical 2 and High School Musical 3: Senior Year.
Previous Professional Experience
As Director
Ortega's directorial debut was Newsies, another Disney musical featuring teenagers and children. Released in 1992, it presented a fictionalized and dramatized version of the New York newsboy strike of 1899. While not the smash the High School Musical movies are, Newsies has a modest and loyal fan base. Notable actors directed by Ortega in this movie include Ann Margret, Bill Pullman, Robert Duvall, Aaron Lohr, and Christian Bale, among others.
External Links