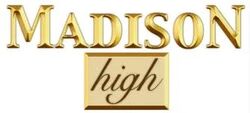 On 29 January 2009, Disney Channel had announced a brand-new musical comedy which would be a sort of 'High School Musical Spin-Off'. No further comment of the series was made until 2010, when controller of DC, Gary Marsh, had stated the series would be entitled 'Madison High', and will follow a group of teenagers, with hidden talents, trying to make it big in showbiz. It was confirmed at the time that the show was still under contract, as it was still being decided if the series would go on. On March 29, 2010, filming for Madison High was stated to be filmed in early 2011, to air in early 2012.
In Late 2010, Disney Channel confirmed Alyson Reed would be returning as Ms. Darbus for the series and possibly Zac Efron would be back as Troy Bolton. Rumors speculated, Ashley Tisdale and Lucas Grabeel would guest star in the pilot episode, but they had confirmed 'they weren't talking to each-other'. On 26 December 2010, Madison High finished contract and was ordered 26 episodes and 1 season. However, due to the series poor results, the episodes were reduced to 1. Filming for the pilot episode began on June 30, 2011 and ended July 6, 2011. Disney Channel ordered 26 episodes again, but thought it wouldn't be relevant.
Casting for the series began in early 2011.
However, the series did not air in early 2012. Disney Channel said, 'They are waiting to release it'. Despite this, Madison High did not air at all. Then it was revealed due to other show, Dog With A Blog had aired, there wouldn't be any point to show Madison High, as they needed another family show line up, since there wasn't one as of 2010. Fans of Madison High were very angry about this and said, 'NOOOO! WE WANT MADISON HIGH!'. Others made a petition, on the Disney Channel saying they wanted DWAB to be cancelled and Madison High to be back on.
In early 2013, One of the stars of Madison High , posted on Twitter, the series was to go on in December 2013. This did not happen, but Disney has planned to show a short clip of Madison High in January 2014, but had not, at all. Although, Disney Channel Chief, Kelly Brown, had said she'd make sure it would air, and fans believed this and quoted 'We hope this happens, or else.....'.
No episode has aired as of 2019.
Cast
Katherine McNamara as Cherry O'Keefe
G. Hannelius as Wednesday Malone
Luke Benward as Devin Daniels
Leah Lewis as Peyton Hall
Mark Indelicato as Harvey Flynn
Nolan Sotillo as Colby Baker