Welcome to High School Musical Wiki


We currently have 219 pages, 736 images, and 16,436 edits.
Article Navigation
High School Musical - High School Musical 2 - High School Musical 3
Troy Bolton - Gabriella Montez - Sharpay Evans - Ryan Evans
Active Users - Content - Recent Changes

Quote of the Day
"East High is a place where teachers encouraged us to break the status quo and define ourselves as we choose. Where a jock can cook up a mean crème brûlée, and a brainiac can break it down on the dance floor. It's a place where one person, if it's the right person, changes us all. East High is having friends we'll keep for the rest of our lives, and that means we really are 'all in this together'. Once a Wildcat, always a Wildcat!"

Featured article (Week 29)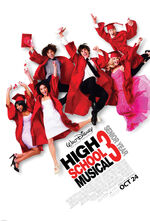 High School Musical 3: Senior Year is the third HSM movie, and focuses on Troy Bolton and Gabriella Montez as the face the prospect of being separated from eachother as they go off in different directions. The movie takes place through the whole year, and in the end, a prom takes place.

Did you know…
...that Troy and Gabriella push 6 digits on their cell phones, when US standard is 10 digits?(src)
...that the Wildcats broke the Star Dazzle Award of Ryan when they hug him during the awarding? (src)
...that U of A is a real college? ([1])
...that Mollee Gray from Teen Beach Movie was in all 3 movies?
...Lucas Gabreel who portrays Ryan Evans in the films originally intended and approached the writers about making Ryan a gay character. However, this storyline was ultimately cut as seen when Ryan and Kelsi begin a relationship at the end of the second installment and throughout the third and final film.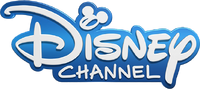 Community content is available under
CC-BY-SA
unless otherwise noted.